February 20, 2019
OJI's 3rd Factory in Cambodia has launched its Ground Breaking Ceremony at Phnom Penh.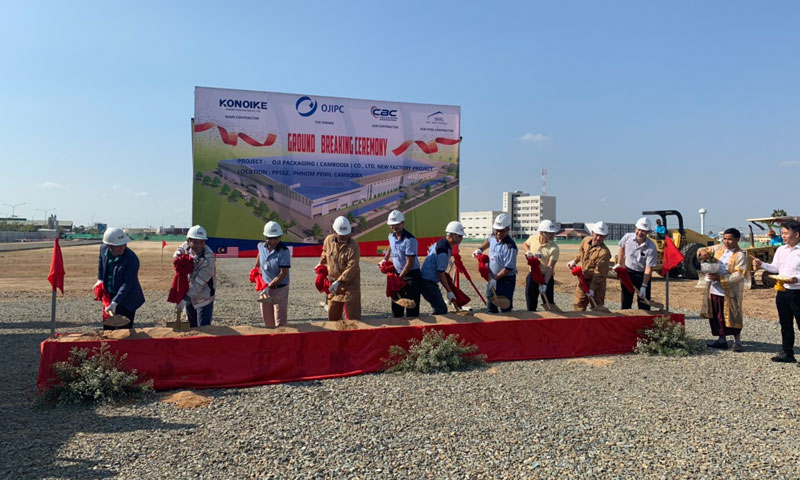 OJI has announced for its Cambodia New Factory (Estimated Investment JPY 3 billion) on September 28, 2018.
The new factory, namely, OJI Packaging Cambodia Co., Limited was incorporated on February 1st, 2019.
Harta Group is the leader in the corrugated container market in Cambodia and will further increase its market share through the operation of the third plant. Harta Group has been developing its corrugated business in Cambodia, operating its first plant in Phnom Penh, the capital city and the second one built in 2012 in a port city of Sihanoukville in the southern part of Cambodia.
The new plant will be Oji Group's 23rd corrugated container plant in South East Asia and India.
Overview of the new plant
Planned location:
Phnom Penh Special Economic Zone, Cambodia
Planned land size:
62,000 m2 (approximately)
Planned production capacity:
8 million m2 / month (approximately)
Planned investment:
JPY 3 billion (approximately)
Planned commencement of operation:
January 2020