November 10, 2020
United Kotak Berhad's Food Assistance Program to all staffs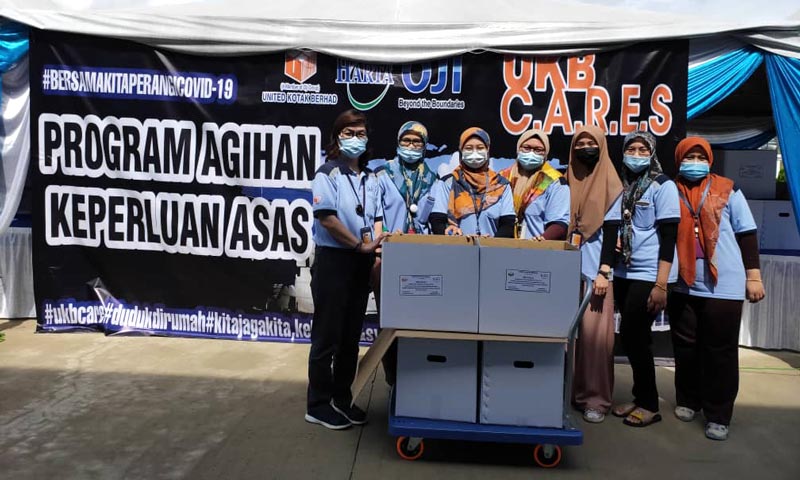 KULAIJAYA: HPI Resources Berhad's subsidiary, United Kotak Berhad (UKB) has initiated a humanitarian effort to help its employees with essential food supplies to meet their basic needs.
The company has channelled 413 food aid to its local and foreign workers on 10 November 2020 after working hour which is in line with UKB's C.A.R.E.S manifesto.
The management of UKB hopes to achieve following objectives and outcomes:-
– provide temporary relief to families who are struggling to put food on the table during these trying times;
– to play our part in flattening the Covid-19 curve by keeping employees at home by providing assistance directly to those with immediate food needs.